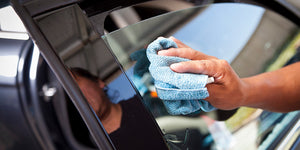 World Class Automotive Products By XPEL Offered At N-Motion Auto
N-Motion Auto is excited to offer World Class Automotive products by XPEL.

From paint protection to interior protection, and window tint, XPEL has got everything you need to keep your car or truck looking its best for as long as you own it. XPEL products are created to perform and there is something for the daily drivers and car enthusiasts alike!
XPEL ULTIMATE PLUS™ is a high performance, clear-coated aliphatic polyurethane film designed to protect automotive paint, and other surfaces from harmful effects of stone chips and abrasion.

Utilizing a nano-ceramic construction, PRIME XR™ maintains the same flawless appearance and clarity throughout the years. Blocking up to 88% infrared heat, PRIME XR™ will provide you with the level of performance you expect from a top-of-the-line film without breaking the bank.

Protect yourself from 99% of harmful UV rays and achieve the privacy you desire with PRIME CS™, the most colour stable window tint film around. The Skin Cancer Foundation recommends PRIME CS ™ window tint as an effective UV protectant.

Leave The Heat Outside, With PRIME Ceramic Window Films
Paint Protection Film  and Window Tint Installation
So how much does Paint Protection Film and Window Tint Installation Cost? Each vehicle owner has different needs therefore pricing will vary. Please stop in and visit our Burnaby location to get more details on installation options. We can discuss a solution that will work best for your vehicle. We are your #1 choice for paint protection film in Vancouver and Burnaby.
---